The Studio Owners' Ultimate Guide to Dance Recital Ticketing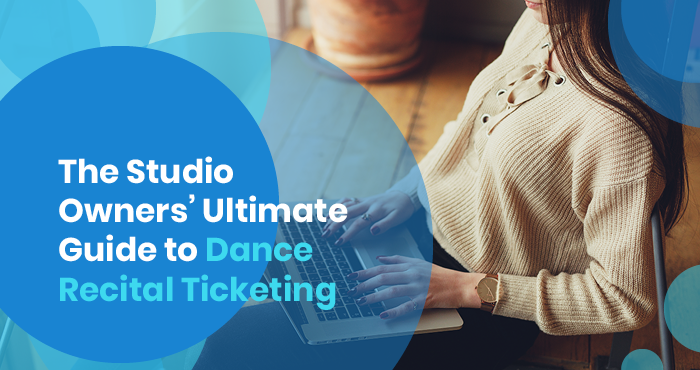 Your studio's recitals are easily some of the most important programs on your calendar. They're the perfect opportunity for your students—from the youngest ballerina to the most advanced contemporary performer—to dazzle audience members and represent your studio.
This makes it both challenging and exciting for dance studio owners to plan their recitals. On the upside, you get to determine the elaborate costumes, sets, music, and lighting that will help your dancers shine and showcase their talents to family and friends! At the same time, the recital planning process can be tricky and complicated, especially when it comes to figuring out your ticketing system.
Fortunately, the DanceStudio-Pro team is no stranger to these hurdles, and we've helped thousands of studios streamline their ticketing strategies through our dedicated dance studio management software and expert management insights. To help you master your recital ticketing system, we'll explore the ins and outs of dance recital ticketing. We'll cover:
With these tips, tricks, and ticketing software solutions in your dance studio's toolbelt, you'll be equipped with everything you need to plan and host your most successful recital season yet!


Common Dance Recital Ticketing Challenges
In a perfect world, you would only have to tackle one or two small marketing and managerial obstacles before throwing open your doors, rolling out the red carpet, and hosting a sold-out recital performance.
Unfortunately, the reality is (as usual) a bit more complicated, and there are a handful of pain points that you'll need to overcome in order to maximize recital revenue, attendance, and engagement.
In particular, you'll want to keep an eye out for these hurdles:
Having little time to prepare. Dance studio owners are often busy with the daily tasks of

keeping their studios running

and don't have tons of time to devote to setting up the ticketing process. This can lead to underdeveloped or disorganized ticketing systems, which might confuse, frustrate, and otherwise repel potential attendees from purchasing tickets online or in person.
Recruiting volunteers. When it comes to selling tickets in person, managing online sales, or promoting your upcoming recitals, volunteers are an invaluable resource. They're the ones on the front lines, manning the ticket booth or locking and loading social media marketing blasts so that your event succeeds. This makes it incredibly important to effectively manage your dance recital volunteers.
Getting the word out to enough people. Even the most well-organized, thrilling dance recital performances will suffer from poor audience turnouts if you don't spread the word about your event. Strategize and launch an

effective multichannel marketing campaign

to ensure that members of your local community not only know about your event, but can't wait to attend.
Setting up different prices for different sections or rows. If you're selling your recital venue's nosebleed seats at the same price as seats in the front row, then you're missing out on a big opportunity to bring in more revenue and better engage with customers. Configure your ticketing software and assign the appropriate costs for high-value seating areas, standard seating, and discount seating. This might even include special VIP sections!
Keeping track of ticket purchases. Keeping jumbled ticket records not only reflects badly on your business, but it can lead to mix-ups in audience seating arrangements, detract from the recital itself, and leave your studio without important information about audience turnouts and the success of the event. Rather than trying to manually type or scribble sales down on a spreadsheet that's sure to get lost or include mistakes, the right

dance studio management software

can easily, automatically track and organize these details for you.
Scanning tickets upon entry. When your smiling volunteers scan attendees' tickets as they filter into the recital venue, they're accomplishing several important tasks at once. For one thing, they're collecting important data on event attendance, which will be processed by your recital ticketing software. Additionally, once volunteer ticket scanners have confirmed attendee seating arrangements, volunteer ushers can then direct them to the right seats and minimize confusion as attendees settle in for the upcoming performances.
If you're feeling a little overwhelmed, don't panic—you're not alone! Every ticket-based event organizer has to confront many of the same challenges. Luckily, this has led to the creation of a strong market for event planning and ticketing software to overcome major issues that you and other organizers will face.
In particular, dance recital ticketing software can streamline many of the logistical hurdles leading up to your event—like cutting down the time needed to organize a ticketing system and seamlessly tracking critical attendee information. With the right software, much of the pre-event management that you're probably dreading will be made easy, simple, and more effective.

Features to Look for in Your Dance Recital Ticketing Software
Whether you're just starting your dance studio or you're a seasoned studio management veteran, having the right dance studio software solutions at your side is always a good idea!
In particular, let's take a look at what makes for the "right" recital ticketing software. If you come across a solution with these standout features, then you should feel confident that the software will be a strong, reliable fit to take your recitals to the next level: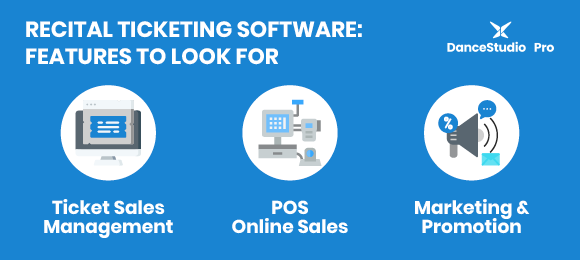 Ticket Sales Management
Unsurprisingly, the first thing you'll want to look out for in a dance recital ticketing solution is how it manages ticket sales.
Do attendees have an easy time finding and paying for their preferred seats? Is the data from ticket sales being efficiently organized for you to pour over later? Do you have everything that you need to customize ticketing to your specific needs?
If you want to confidently answer "yes" to all these questions, be on the lookout for a ticketing solution with these stellar capabilities:
Management over who can purchase tickets. The last thing you want is to open your ticket sales without any control over what's happening. Instead, your ticketing system should give you power over the process by allowing you to limit how many tickets one person can buy and use similar controls.
Incorporation of convenience fees. Your studio shouldn't be held over a barrel with extra processing fees just because customers want to use a particular payment method. Opt for software that lets you require customers to pay the convenience fee.
Tiered pricing. By offering tiered pricing for VIP, standard, economy, and other kinds of seating, you can better serve customers and increase your profits!
Seating maps. How are attendees supposed to pick seats that they actually want when they have no idea where they're located in your recital venue? Minimize seating frustration and impress customers with ticketing software that offers seating maps.
Ticket sales tracking. With ticket sales tracking, you can keep an eye on how your sales are unfolding and review important ticketing information to keep in mind for future recitals.
Allow ushers to scan tickets for entry. When ushers scan tickets before the performance, it protects your studio from moochers who might want to sneak in for free and gives ushers the chance to direct customers to their assigned seats.

DanceStudio-Pro's intuitive ticketing software

takes this feature to the next level, making it possible for ushers to use any QR app reader to scan tickets for your event!
You shouldn't be held at the mercy of a barely-functional ticketing system! Find a solution that hands over the reins and lets you configure the entire ticketing process to your studio's needs, with minimal restrictions for you and maximum satisfaction for customers.
POS Online Store
Ticket sales aren't the only way that ticketing software can bring in money for your recital. On top of that, you can boost your event revenue by offering a variety of extra items during the ticketing process, like:
Branded recital or studio t-shirts
Flower bouquets for performers
DVDs of the performance
Of course, you'll want to manage these finances through an online store that's running round-the-clock. But with a comprehensive dance studio management system that includes both an online store and ticketing software, you can promote and sell these goodies while customers are picking out their seats.
For best results, more robust dance studio management and ticketing systems (like DanceStudio-Pro!) will even offer extra customization features for customers to choose the perfect products. You will be able to:
Add a variety of sizes and color options for t-shirts. Customers can access convenient dropdown menus to choose the right clothing dimensions and colors to suit their tastes.
Offer to personalize t-shirts, flowers, and other memorabilia. For an extra fee, customers can order personalized items that commemorate the occasion or send a special message to the ones they love.
This can significantly increase your profit margin and ensure that attendees leave your recital with long-lasting reminders of the event and your studio!
Ticket Promotions
Get the word out about your event and push for higher attendance rates through the marketing and promotional features of your ticketing software.
For maximum convenience, search for recital ticketing software with built-in marketing widgets. In a few clicks, you should be able to share ticket sale links across your various marketing platforms, including:
Your main website
Your recital's event microsite
Social media pages
Email
Additionally, DanceStudio-Pro allows you to take things a step further with the ability to sell tickets through your parent portal. This enables you to engage your studio's existing audience more effectively, giving dancers' families an even more convenient way to purchase tickets.

Our Top Choice for Dance Recital Ticketing Software: DanceStudio-Pro
If you're eager to sink your teeth into recital ticketing software that revitalizes the way you run your sales, let us introduce you to our top choice for the best dance recital ticketing system on the market: DanceStudio-Pro.
DanceStudio-Pro offers a comprehensive suite of recital ticketing tools fit for any studio, including extensive ticketing management, ticket customization, and additional sales features to kick off your event with a bang. On top of that, it also offers a variety of other features to make your recital the event of the season.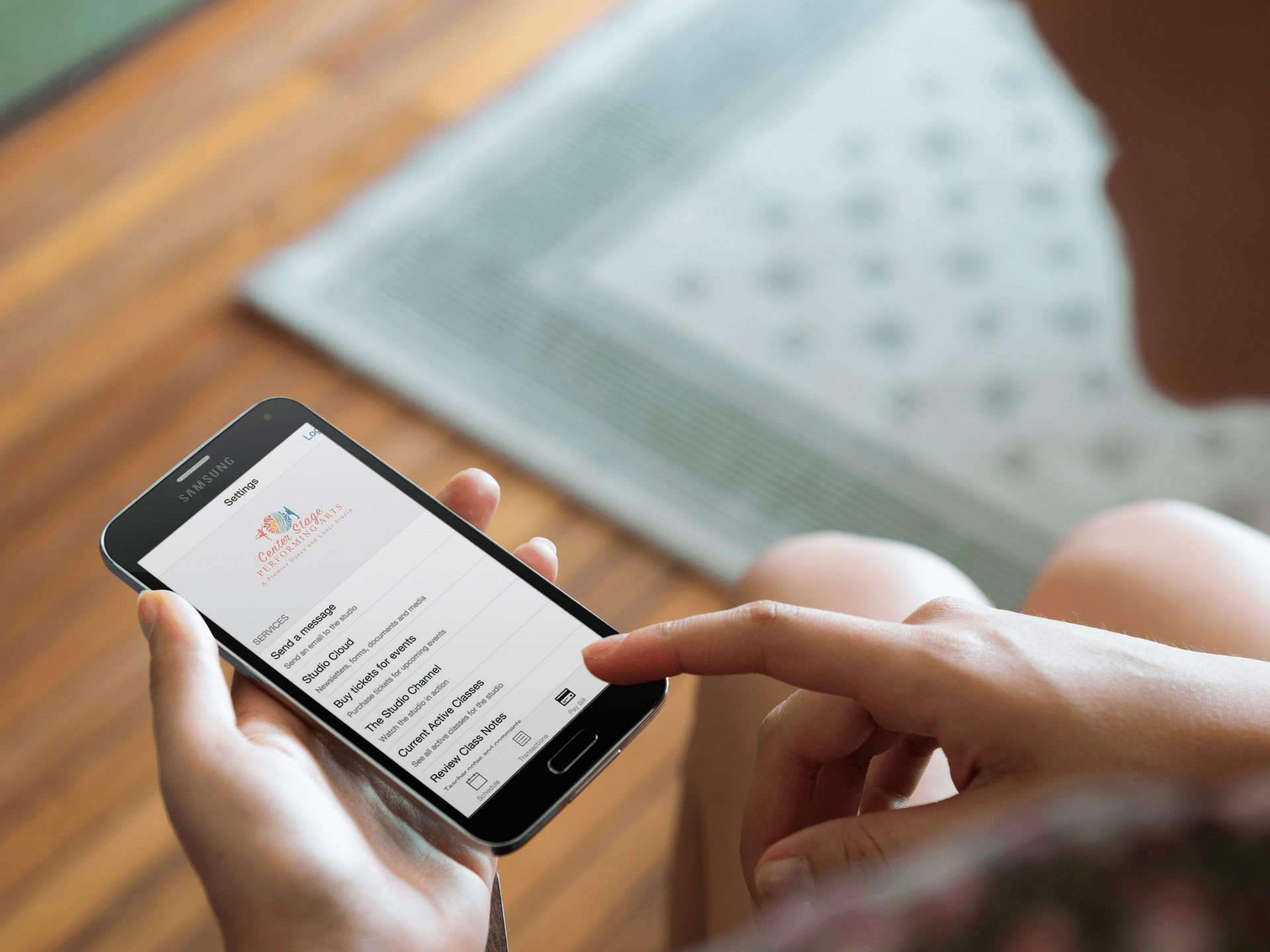 With DanceStudio-Pro, you can:
Plan your show. Recital planning and management have never been easier. Our recital software allows you to easily assign classes and individual performers to numbers, assign stage managers to roles, create a detailed event schedule, and much more.
Organize costumes. Simplify the stressful process of ordering and distributing performance costumes. DanceStudio-Pro allows you to assign and track costume purchases, share costume details with performers and their families, print labels for costumes, and even use a Robo-Sizer for size recommendations.
Sell tickets. Streamline the ticket sales process using our custom branded portal, access to sales statistics, the ability to scan tickets on-site, sellable sponsor ad space on tickets, and other features.
Process payments.

With our software, your studio can accept all major credit cards, use a fully integrated payment system, and completely streamline the payment and refund process.
If you want to get a taste of this game-changing software, then sign up for a free 30-day trial today!

Wrapping Up
To properly commemorate and prepare for your dance recitals—among the most anticipated events on your calendar!—you need ticketing software that can keep pace with your goals and completely optimize the customer experience.
In particular, by using recital ticketing software that's integrated with your dance studio management system, you can keep all systems under one roof, brand your ticketing process to your organization, and gather valuable data reports.
Want to learn more about other software solutions and best practices to strengthen your dance studio? Check out these valuable resources: