How to Make Your Niche Small Business Stand Out Online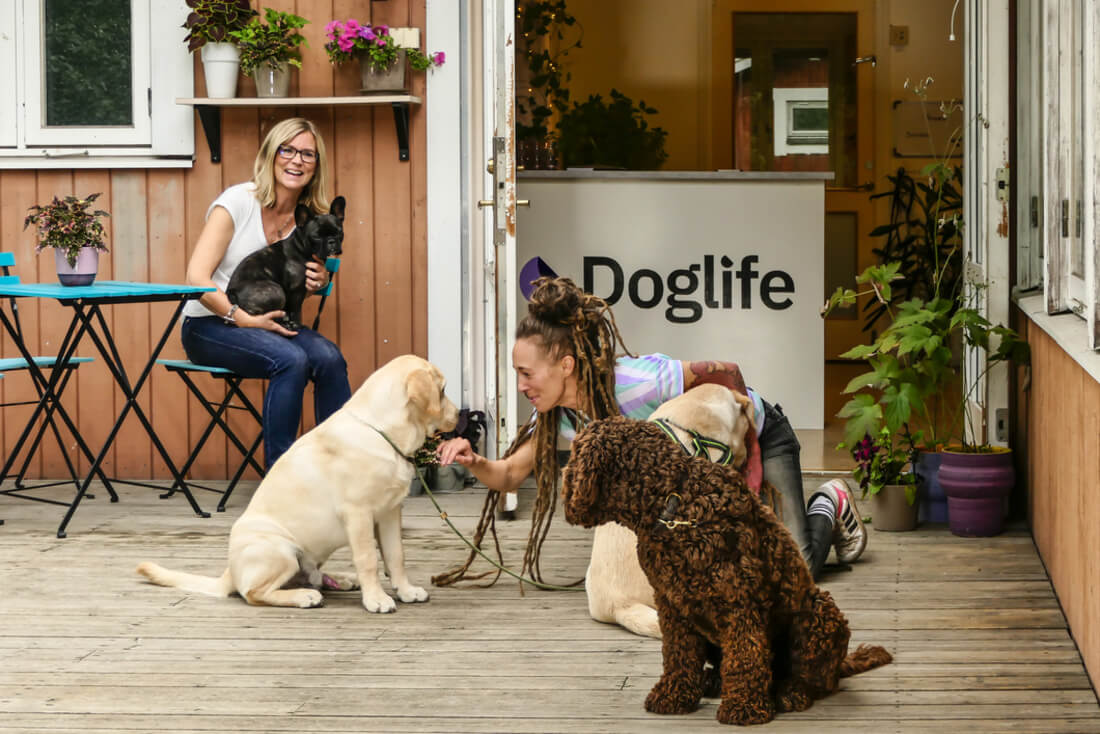 In a world as vast as the internet, carving a distinctive path for your small business isn't just a choice—it's a necessity. However, with so many businesses vying for attention online, it can be difficult to make your presence known.
In this guide, we'll explore four digital marketing best practices. Whether you're the manager of a dance studio, a curator of handcrafted jewelry, or the owner of a dog daycare, these insights will help your small business stand out and succeed online.
1. Define Your Brand Identity
A well-defined brand identity can foster recognition and trust among potential and current customers. If you haven't already, work with your team to improve the following elements of your small business's brand:
Target audience:

Conduct market research and analyze your current customer base to determine their specific interests, aspirations, and pain points.
Mission:

Define your core purpose and the impact you want to have on your niche market.
Value proposition:

Determine what it is that sets you apart from competitors and communicate that unique value to your target audience.
Let's apply these concepts to an example of a pet boarding business. After conducting thorough research, the business decides that its target audience is working professionals and frequent travelers who need reliable accommodations for their dogs. To appeal to this audience, the owners establish a commitment to creating a loving and safe "home away from home" for animals as their mission. Finally, the value propositions featured in their marketing materials might be attentive care, spacious play areas, and comfortable sleeping arrangements.
Keep these elements in mind as you develop your messaging and design visual elements like a logo, color palette, and imagery. The goal should be to create a consistent and memorable branding experience across all of your online channels.
2. Optimize Your Website
Your website is often the first point of contact for potential customers. It's where they explore products and services, read testimonials, make inquiries, and ultimately get to know your business.
For the best results, ensure that it is:
User-friendly:

Users who have a positive experience on your site are less likely to bounce and more likely to engage with your content. Make sure your website is easy-to-use and navigate with fast page speed, intuitive menus, and prominent search functionality.
Mobile-responsive:

With

92% of users

accessing the internet on a mobile device, it's crucial that your website seamlessly adapts to any screen size. Design touch-friendly buttons, avoid pop-ups, and use large, legible fonts.
Optimized for search engines:

Search Engine Optimization (SEO) helps your website rank higher in search results and attract organic traffic. Identify keywords that are relevant to your niche and incorporate them throughout your on-site content, meta tags, and URLs.
To take your website to the next level, regularly produce high-quality content that addresses the needs and interests of your target audience. For instance, a dance teacher might write a series of blog posts about recital tips, warm-up stretches, and the history of dance to appeal to their students. By sharing this valuable information, you can establish your small business as an authority in the field.
3. Diversify Your Social Media Content
Diversifying your social media content keeps your audience engaged and prevents your brand from becoming stale or predictable. Rather than posting the same photo across all your social media pages, understand each platform's target demographic, tone, and format and adjust your content creation strategy accordingly.
Here's an overview of the content that you can create on the most popular platforms:
Facebook:

Share long-form product or service descriptions, testimonials, and industry-related news. You can also use Facebook Live to speak with customers directly and take them behind the scenes of your business.
Instagram:

Instagram is all about visual media, so post photos and videos of your staff, supporters, and products in action.
TikTok:

Participate in TikTok trends and challenges to target a younger demographic. For instance, if you're a

dance teacher, you could choreograph a routine to a popular song and mention your business in the caption.
LinkedIn:

Share informative articles, case studies, and professional insights related to your niche to be considered a thought leader in the industry.
If you're looking to connect with users on a deeper level, respond promptly to comments and encourage user-generated content. NXUnite also recommends partnering with influencers in your industry and asking them to share your content with their networks. Receiving a stamp of approval from an influencer with a large following can increase your reach and credibility.
4. Collaborate With Other Businesses Online
Networking online can also lead to valuable connections, helping you establish a stronger foothold in your niche.
Search for businesses that share your vision, target audience, and goals. Then, reach out to them and ask if they would be interested in an online partnership, in which you collaborate to create:
Webinars:

Co-host a webinar

with another business to share valuable information and showcase expertise. For instance, two pet-related businesses might team up to give customers a tutorial on how to use

Gingr's all-in-one software

to request appointments, select service add-ons, purchase packages, and pay deposits.
Guest posts:

Share insights on a partner's blog to further your authority. Be sure to include links to your own website to gain traffic from a new group of potential customers.
Joint giveaways:

A joint giveaway is a promotional event in which two or more businesses collaborate to offer prizes to participants, typically through social media. For example,

a

dance studio owner

and a wedding planner could host a giveaway for a first dance lessons package. Both businesses would encourage participants to follow their social media pages, like the giveaway post, and tag friends who share a passion for dance. The businesses would receive new followers and greater brand recognition, while participants receive a discount.
By pooling resources and expertise, businesses can create high-quality content and engaging events that provide value to their shared target audience.
---
Now it's time to put these tips into practice. Remember that building a strong online presence takes time and consistent effort. However, with dedication and the right strategies, you can stay ahead of the curve and grow your small business for years to come.