DanceStudio-Pro Becomes the Exclusive Software Provider for Tippi Toes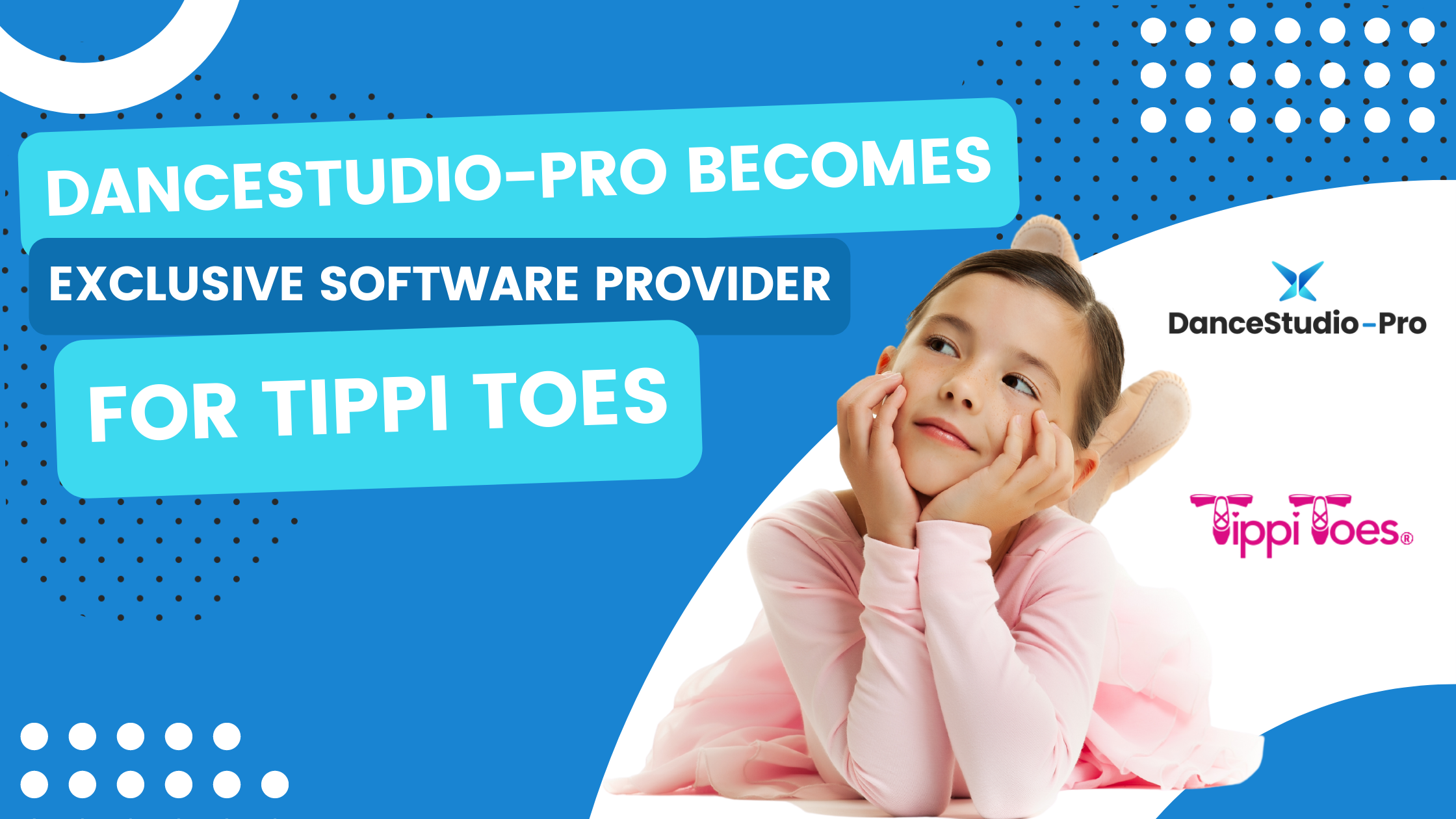 DanceStudio-Pro is proud to become the exclusive registration and payments software provider for Tippi Toes, the nation's largest and fastest-growing children's dance franchise. With 36 franchisees nationwide, Tippi Toes offers high-quality dance classes for children aged 18 months to 12 years, providing an enjoyable and safe environment for children to learn and grow.
As Tippi Toes continues to expand its reach across the country, our comprehensive dance studio management software will help streamline their operations, allowing them to focus on providing exceptional dance education to their students. With DanceStudio-Pro, Tippi Toes will be able to manage their classes, scheduling, billing, and communication with ease, ensuring that their franchisees and their customers have the best possible experience.
"Our partnership with Tippi Toes is just one example of how our software is helping dance studios of all sizes manage their businesses more efficiently. We've enjoyed a great partnership with Tippi Toes over the last several years and look forward to partnering with them as they continue to grow," commented DanceStudio-Pro CEO, Laura Cole.
"DanceStudio-Pro has been an engaged vendor partner and has the best interest of our business top of mind. We're excited to continue our work together," added Megan Reilly, Tippi Toes Co-Owner and COO.
Whether you're a small independent studio or a large franchise like Tippi Toes, DanceStudio-Pro's easy-to-use software can help you streamline your operations, save time and money, and grow your business.
About DanceStudio-Pro 
DanceStudio-Pro (DSP) is the leading dance studio management software, transforming talented teachers into profitable and productive studio owners. DSP enables dance businesses of all sizes to manage their finances, communicate with their dance family, and organize registration for classes and events - all on one convenient platform. Today, DSP serves over 5,000 dance studios in 35 countries. 
About Tippi Toes
Founded in 1999, Tippi Toes Dance Company has been bringing a unique program of dance and creative movement to childcare centers, schools, play groups, and various after-school programs. Tippi Toes cheerfully provides children with a fun, positive, and nurturing environment so they are able to experience the joys of dance, self-expression, and movement. Classes are specifically designed to develop motor skills and body awareness while enhancing each child's self-esteem. Their award-winning dance classes have a remarkable impact on social and developmental growth. Tippi Toes has 36 locations across the United States.