Dance Studio Business Plan: 7 Steps to Get Started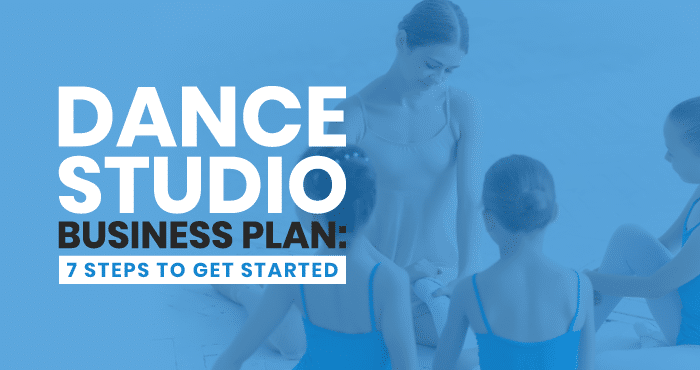 So you've decided to start a dance studio and are eager to begin writing your dance studio business plan. First of all, congratulations! You're about to start an exciting journey bringing the joy of dance into students' lives.
But now is where it gets real. It's time to put your ideas to paper and create a game plan for your business strategy. Whether you're applying for a loan or wanting to organize your thoughts into a central document, having a dance studio business plan is necessary to set yourself up for success.
At DanceStudio-Pro, we equip dance studio owners and managers with the tools they need to achieve their goals. Our dance studio management software helps hundreds of dance studio owners stay organized and carry out their business plans effectively.
When creating your dance studio business plan, complete these essential tasks:
Your dance studio business plan will be one of your greatest tools to inform all your business decisions going forward, so set aside some time to get it right. Let's get started.

1. Draft your executive summary
The executive summary is a synopsis of your business plan. Think of it as an advanced table of contents that outlines key points for the reader as they move through the rest of the document.
Your executive summary is your best chance of capturing your reader's attention, so be sure to make it concise but also compelling. Although this portion appears first in your business plan, experts recommend you actually write it last, once you've finalized each section. Include these components in your executive summary:
Your reason for starting your business
The need you'll be fulfilling in the community (this is a great area to be compelling— really get into what made you want to start a dance studio and what you're bringing to the table with your business)
A summary of your products and services
An overview of the market conditions of the dance industry
A brief outline of your marketing plans
A snapshot of financial obligations and projections
Keep your executive summary brief— no more than 1-2 pages. If you're seeking a loan for your studio, write a short summary of the amount you're requesting and what you'll use the funds for at the end of the executive summary. Use an upbeat tone to set an optimistic mood for readers as they continue through your business plan (or for yourself, as you read back through your business plan later for guidance).

2. Create a company description
The next step involved in crafting your dance studio business plan is to create a company description. The company description is a chance to go into detail about the specific characteristics of your dance studio. We suggest answering these questions as you write:
Who are you? Introduce yourself, describe your past experience in the dance industry, and include the official name of your business.
How is your business structured? Describe your studio's business type— whether it's a corporation, partnership, sole proprietorship, etc.
Where are you located? Write your business address and intended hours of operation.
What is your mission statement? Come up with one sentence that encapsulates your purpose for running your dance studio.
What are you selling? Identify the products and services you'll be providing.
How will you stand out? Pinpoint the aspects of your business that set you apart from competitors, whether it's the product or service you're offering and/or the audience you're targeting.
What are your business goals? Discuss where you see the business going in the future based on market trends and predictions.
How will you achieve your goals? Highlight your plans for marketing your business to achieve growth.
Once you've answered these questions, you'll have a thorough company description that allows you to communicate the purpose and mission of your business. Reference this section as you write the others of your dance studio business plan to ensure all the explanations are aligned with your company description.

3. Determine your products and services
In this section, describe in detail the products and services you'll be offering at your dance studio. Explain whether you'll be hosting both virtual and in-person classes and the type of lessons you'll hold— group, solo, or both. You might also choose to cater to specific age groups, such as just children— note that in this section. Additionally, you may choose to sell dance accessories or equipment such as pointe shoes, costumes, or warm-up clothes, so mention that as well.
Another revenue source to include in this section is ticket sales for workshops, retreats, recitals, and other events. DanceStudio-Pro offers an online ticketing system to collect payment and track statistics for events, which you might look into as you continue to plan for your studio.
List the cost or predicted cost of your products and services in this section, and how they fulfill a certain need in the market. This will give readers a better understanding of what you'll be doing on a day-to-day basis at your studio.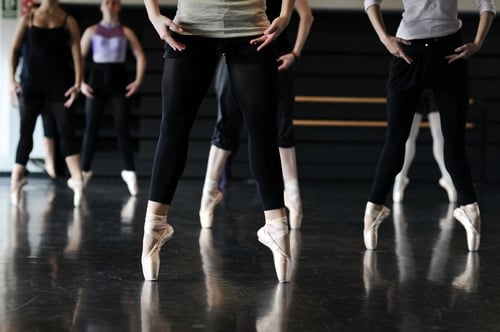 4. Build a market analysis
In the market analysis section, prove your dance industry knowledge by describing the current state of the dance market, where your business fits in, and how you see the market changing or growing in the future.
Use data and statistics to paint a picture of your business metrics such as your target demographic and their income level. Additionally, describe the size and scope of competing dance studios in the area along with the strengths and weaknesses of competitors. Highlight where your dance studio fits into the existing market to fill a need. You can also describe barriers to entry in the dance studio industry— the factors that make it hard for someone to open a dance studio that protect you from new competitors threatening your business and crowding the market.
As you build your market analysis, consider conducting a SWOT analysis, identifying your strengths, weaknesses, opportunities, and threats:
Strengths: What are the aspects of your business that will allow you to do well in the market?
Weaknesses: Where is there room for improvement? How can you implement these improvements?
Opportunities: What opportunities are available for your business to take advantage of? Have any recent trends or changes in the market presented new avenues for your business to explore?
Threats: What threats are you facing from your competition or other external factors? Where do your weaknesses leave you exposed?
If you're using your business plan to attract potential investors, you'll want to focus on your strengths and opportunities, and just identify your weakness and threats for yourself to help inform your own understanding of where your business can improve. Focus on the positives in your business plan to reassure investors or loan managers that your business has a solid foundation of advantages and opportunities for growth.
As you build your market analysis, you might find opportunities to improve your business by implementing the latest tech available for dance studios. This includes powerful dance studio management software that allows you to organize your business operations and marketing efforts to stand out against competitors. Take note of the opportunities you uncover to take actionable steps and make the most of these untapped possibilities.

5. Establish management and organization
Introduce the key players at your dance studio— your staff and instructors. Describe their backgrounds, level of dance industry expertise, and daily responsibilities.
Use this section to make your staff shine and highlight their expertise in the field and any certifications or qualifications they bring to the floor. If you're using your business plan to attract investors, showcasing the experience and leadership abilities of your staff helps inspire more confidence that your business is a good investment and has the assets to succeed long-term. You'll also want to mention any new or unfilled positions at your studio and the qualities you'll look for in new hires.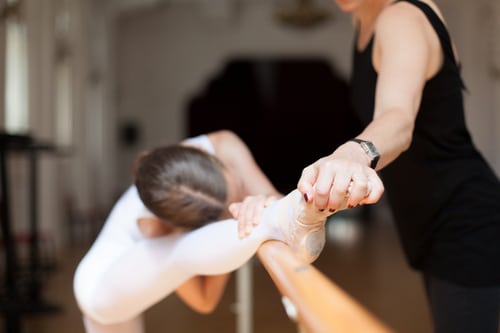 If you're searching for a program to help manage your instructors and other staff more efficiently, DanceStudio-Pro's teacher management features allow you to send message reminders to staff members about upcoming events and classes and provide detailed lesson plans to instructors. These tools give your instructors the ability to become even more effective managers and leaders within your organization.

6. Craft your marketing strategy
Now that you've identified the audience you'll serve and the conditions of the dance industry market, describe your plan to advertise your business and entice your audience to join your studio.
When creating your marketing strategy, consider the four Ps of marketing: product, price, place, and promotion:
Product: Identify the goods and/or services you're selling, which you described in a previous section.
Price: Analyze market trends to identify the right price to charge for your dance classes and other studio offerings.
Place: Describe where your business is located and the area where you'll be focusing your marketing efforts.
Promotion: Finally, lay out your strategy for promoting your business. Explain how you'll get your studio information in front of your audience to convert them into new students.
For the promotion element of your strategy, use a variety of channels such as social media, local radio or TV ads, direct mail appeals, and flyers to connect with prospective students. Investing in a range of marketing channels ensures you're reaching your target audience enough times that they become interested in your studio without being overwhelmed.
Additionally, include a link to sign up for your email and text lists in your marketing materials. You can send updates and promotions to these contacts through robo-messaging tools to quickly and efficiently communicate with all prospective students at once.

7. Complete your financial projections
The final component of your dance studio business plan is a summary of your financial situation. Provide information on how much you expect to earn compared to your business costs, and how you expect your business to grow over a five-year period.
In your cost breakdown, include expenses such as employee salaries and your studio overhead costs like rent, software, and equipment. Use your market analysis to make an educated prediction of your expected revenue for each year of operation up to five years.
Be sure to include documents such as a cash flow statement based on profit estimates, a balance sheet describing your assets and liabilities, and an estimate of when your business will break even.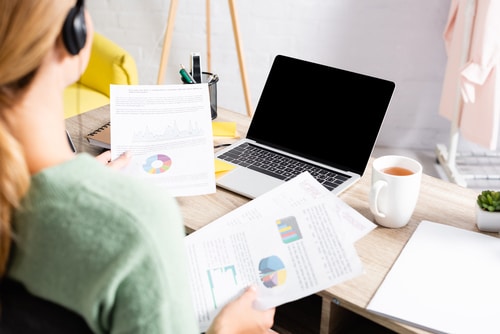 To help organize your financial materials, consider investing in a system like DanceStudio-Pro's dance management software to gain access to tuition auto-pay tools that automatically charge your students or parents. Automating your tuition payments allows you to have a consistent cash flow each month, which can help you more accurately predict your revenue stream for each year. Auto-pay also helps you save time and money that would have been spent creating, sending, and processing invoices.
If you're using your business plan to apply for a loan, you should include another section to describe your funding request and how you plan to use the money. Other than that, once you've completed your financial projections, your business plan is ready to present to investors or serve as a guiding plan for getting your dance studio up and running.

Conclusion
You've probably heard the popular saying attributed to Benjamin Franklin: "Failing to plan is planning to fail." This couldn't be more true when it comes to creating a dance studio business plan. Your business plan will serve as a guiding force behind your business as it grows and adapts to changing market conditions. When done right, this document takes a considerable amount of time to construct, so get started on your plan ASAP. Happy planning!
For additional resources on how to organize and streamline your planning process to achieve success with your dance studio, check out these links:
Apps for Dance Studios. To differentiate your dance studio in the market, you might consider creating a custom smartphone app for your studio community. Find out more info on how to create your own app here.
Best Dance Studio Software for 2023. Investing in quality dance studio management software can help set your studio up for success. Read more about top software features here.
Student Management Features. Keeping track of student information and payment history is a challenging but necessary task. DanceStudio-Pro's student management tools take care of these components of your business to save you time and effort.
Laura Cole, CEO of DanceStudio-Pro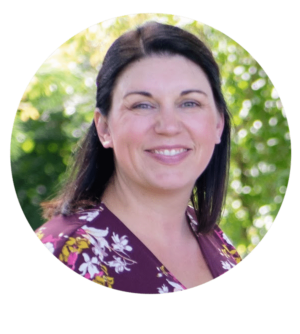 For more than 15 years, Laura Cole has focused on strategic planning and project management for SaaS organizations. Laura became the CEO of DanceStudio-Pro in 2020. Laura is a wife, mom, yogi and volunteer.