4 Best Practices to Make Your Studio More Inclusive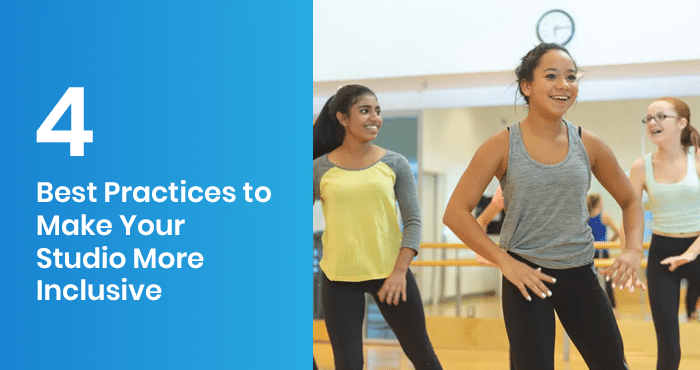 The year 2020 had a lot of learning opportunities for dance teachers, studio owners, and dancers. To be sure, these learning opportunities weren't all easy. As we apply the lessons we learned, the road will continue to have its bumps. But it's worthwhile to reflect and take stock of what we learned, and how we can do better. Throughout the last year and a half, a few themes seemed to surface, and two things dance teachers and studio owners can be sure of are:
Teachers have a responsibility to foster inclusivity and equality within our dance spaces.
A focus on accessibility to dance and dance education is key to its survival.
Virtual dance classrooms may have made dancers and dance education feel far away for many teachers, but the positive flip side of that is that now dance classes are accessible to more people. Those who may have not wanted to try an in-person studio class, or couldn't physically, can now experience the joy of a dance class from their home. And really, the dance studio should be a welcoming place for all!
With growing awareness of the importance of inclusivity and equality, how can dance teachers and studio owners responsibly step up and take action to ensure all current and future students feel welcome and represented? As teachers plan for summer programs and begin to think about fall schedules, what considerations should be front of mind to continue some of the progress the dance community has made to become equitable? These are important questions to consider as we move upward, onward, and into a totally changed dance education landscape. Here are four best practices for making our dance spaces more inclusive.
Update Dress Codes
The standard pink tights and solid color leotard dress code for dance classes is becoming a thing of the past. Tights, shoes, and leotards that match a variety of skin tones are now (thankfully) more available. Allowing dancers to use these products recognizes that dancers come in many shades – that white skin and pink tights aren't the default.
I would go a step further and encourage teachers to allow dancers to wear what they feel comfortable in, even if that's not tights and leotards. In addition to dancers being all kinds of shades, dancers are also all kinds of shapes. By allowing dancers to come to class in clothing they're comfortable in, we encourage the message that the dancer is the focus, not the look of the dancer, their lines, or their reflection in the mirror. Leggings, shorts, or tops that allow teachers to see proper and safe placement should be options offered to all students.
This dress code update is also less intimidating for students who are gender non-conforming or transitioning. Instead of being required to wear something that makes them uncomfortable (and therefore, less likely to come to class and do their best), providing options gives dancers the autonomy to choose for themselves. This, in turn, allows dancers to come to class feeling confident, comfortable, and safe. Safety, in fact, is a key component in motivating students, as this article points out. And motivating dancers while building connections should always be a top priority for dance teachers!
Dress codes aren't just about articles of clothing either. Cultivating a respectful language around bodies, no matter what they're wearing or what they look like, is also key. Contrary to popular belief, body positivity isn't about always loving your body. This article suggests there's much more to it than thinking happy thoughts.
Consider Costs
Dance isn't cheap. From pointe shoes to costume fees, competition dues, and the actual classes themselves, costs for pursuing dance add up quickly. This in no way should mean that teachers and studio owners shouldn't charge accordingly for their time and expertise, but since costs are something that can keep dance from being accessible to many, it is worthwhile to consider options for students and families who might have financial challenges. Here are two great options:
Consider a scholarship or work-study program. Creating a specific fund for scholarship students is a great consideration for dance families who need help. You get to decide the specifics of this – whether the scholarship is for tuition only, for competition fees, etc. You also get to choose how to raise the money. It could be a small additional fee all your families pay at the beginning of the year, or it could come from fundraising (Here is a great post on how to raise money for your dance studio).
You can also ask local businesses to sponsor specific students, or to donate to the fund. Generating local collaboration and connection with small businesses is always a good practice, especially as many businesses are recovering from losses sustained from the pandemic.
Summer is a great time to assess your studio's financial health and habits. Try some of these tips for saving your studio money, or consider this top habit one dance teacher swears by. There are lots of ways to get creative and think outside the box when it comes to scholarships and studio funds!
Diversify Class Offerings
Dance encompasses so many different styles, genres, and histories. So it follows that a well rounded dance education should include and pay tribute to all those different styles, genres and histories. Dance is so much more than Western, Eurocentric dance styles like ballet.
How can you expand class offerings? Dancers need to not only be versatile and adaptable to many different styles, but they need to be aware of how dance styles and histories intertwine, affect, and impact one another. Consider adding classes in African dance, Bharatanatyam, or Flamenco or incorporating dance history into a monthly class. Even bringing in guest teachers or having workshops on these topics will broaden dancers' horizons and give them an appreciation for the rich cultures that have shaped dance over the centuries.
Refresh Your Marketing Materials
Everything in the studio is a reflection of your values. This includes everything from posters and magazines, to flyers in the lobby, to the language you use on notices, handbooks, and emails. Take a good look around these spaces with an eye towards inclusivity, equity and accessibility. As you consider what values your studio reflects, keep in mind some critical questions:
Are there posters showcasing dancers of different skin tones? Images of differently abled dancers? Can you find them in the magazines in your waiting room? Are your own marketing images representative of a diverse range of people, skin tones and abilities? Are your dance spaces accessible for those in wheelchairs? Are the fonts you use accessible and easy to read?
Is there any language in your handbooks or lobby notices that is potentially polarizing? Are you considerate of different pronoun preferences in your students? If so, how is that conveyed through your policies? Do your staff know these policies?
Combine these questions with this guide to dance studio marketing and you'll be well on your way to a more inclusive and successful studio!
These details can make all the difference in communicating to current and future students and their families that you value inclusivity and support dancers in all the beautiful ways they come. Remember, none of this has to happen overnight! Take these steps one at a time. It will take effort on your part, but by laying a foundation for a supportive dance environment you'll be setting yourself, and your students up for success!
---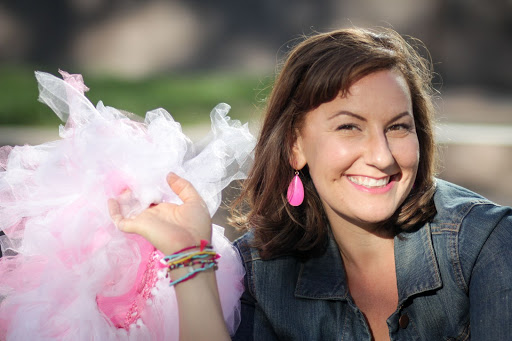 Katrena Cohea is the CEO of Different Drummer Dance, a dance studio and online education platform on a mission to bring much-needed mental, emotional, and physical wellness to dancers and dance teachers.
Katrena grew up in California, studying the Royal Academy of Dance syllabus and later completed the RAD's Certificate in Ballet Teaching Studies. She danced with the San Francisco Conservatory of Dance and professionally with the flamenco group, Brisas de Espana. Katrena graduated from Cal State University East Bay, with a degree in dance and has been teaching in public and private schools for over 15 years.
As the CEO of Different Drummer Dance, she hosts in-person and online dancer wellness courses, memberships, and workshops on topics such as body kindness, mindset, mental training skills, and emotional wellness. She's spoken internationally to audiences about the importance of creating and implementing wellness resources for a new generation of students and educators.
She currently lives in upstate New York with her husband, where she enjoys hiking the Adirondacks and re-creating every possible bake from the Great British Baking Show.