Dance Studio Management | The Ultimate Guide for 2021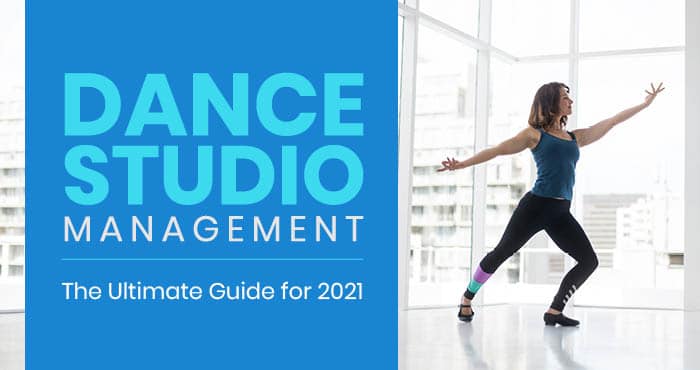 As a dance studio owner or manager, you know that staying organized and efficient in your management processes is the bedrock of your business. The only way you can effectively engage more people in the dance community and grow your business is by perfecting your management techniques and using the right technology.
At DanceStudio-Pro, we know how stressful managing a dance studio can be, especially with the challenges brought about by the COVID-19 pandemic. We're in the business of helping dance studio owners and managers leverage software systems to reach their highest potential, even in the midst of an uncertain time.
With this in mind, we have a few suggestions for optimizing every aspect of your management strategy in 2021. Adopt these management techniques to ensure your business has a solid foundation:
Ultimately, investing in quality dance studio management software will be your greatest tool in tackling these management aspects using a centralized, orderly system. We'll take a closer look at each element and provide tips for optimizing your business practices at each step of the management process. Let's get started!
1. Invest in equipment and dance studio management software
Improving your dance studio management practices starts with building up your physical studio infrastructure. Even though COVID-19 restrictions may have caused you to scale back or cease in-person dance classes, ensuring you have the proper studio equipment is still necessary. You want to be able to host professional-looking live-streamed video dance classes and be prepared with all necessary equipment for when restrictions are lifted and in-person classes can start again.
Invest in high-quality dance studio equipment, including a barre, durable flooring, a sound system, floor-length mirrors, and other miscellaneous items such as a computer for your front desk and a check-in system. Also, seek out a professional-quality video camera as well as a wireless microphone to make your virtual dance classes as visually appealing as possible. Purchasing quality equipment at the start will ensure you won't waste time and money constantly replacing broken or worn-out equipment.
After you take care of all the physical aspects of your studio, it's time to focus on your digital needs. Investing in a powerful dance studio management software like DanceStudio-Pro will help you manage almost every aspect mentioned in this guide. Your dance studio software can house all the information you need for students, instructors, class schedules, payment processing, and more.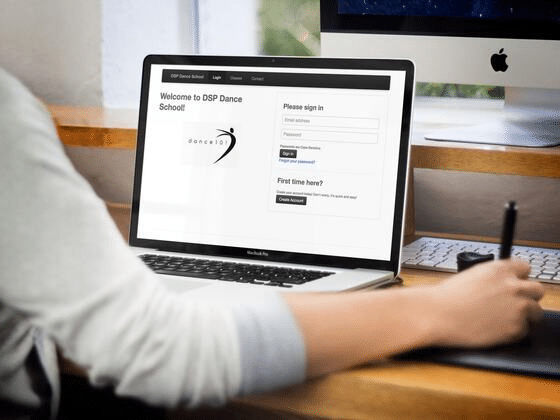 When you have the right management tools, you can spend less time worrying about the administrative side of your business and more time doing what you love—sharing your passion for dance with your studio community.
Additionally, you can take your studio's digital presence to the next level by implementing a mobile app. A custom dance studio mobile app is designed to give your students everything they need to know about your studio in one convenient location.
You can use your mobile app to provide a weekly schedule and communicate directly with students and parents through message boards. You can post about virtual class expectations and schedules in this application. Additionally, students and parents can use the app to sign up and pay for classes.
Your studio management software system and mobile app help you stay connected with your students and foster stronger relationships through more direct and convenient communication.

2. Streamline marketing and communication about your dance studio
Your marketing and communication outreach strategies are another fundamental component of your dance studio management game plan.
Ensure everyone is on the same page, even though you all might be physically separated this year and operating virtually. From your students and parents to your instructors, provide everyone with clear and frequent updates about any class schedule changes, virtual class expectations, cancellations or holidays, and upcoming special events.
To expedite your communications, you can automate messages through your dance studio software. Segment your recipients into different groups such as one for just students, one for parents, one for your instructors, and one for your entire studio.
Send a robo text or call to get the message out to everyone who needs it at the exact same time. Also, you can send robo push notifications on your mobile app for more general studio updates and announcements. Your dance studio software allows you to easily access any contact information you need to streamline communications among your studio community.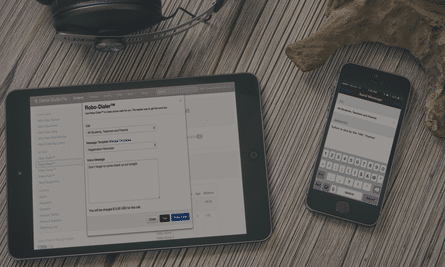 3. Simplify registration and scheduling
Current and potential students need a clear-cut process to register for your dance studio's classes, so make sure you offer the following registration and scheduling tools to streamline the process:
Online student registration forms for quick and easy access to necessary documentation. Providing a straightforward form for students and parents encourages them to complete the form without abandoning it out of frustration, giving a positive first impression to the dancer.
Detailed and accurate information about tuition costs, available on your website and mobile app for easy and convenient access.
Information on multi-student discounts, registration fees, and promotions so parents know the cost breakdown.
Post a link to your registration form on your website and social media pages and encourage current and prospective students and parents to reach out with any unanswered questions.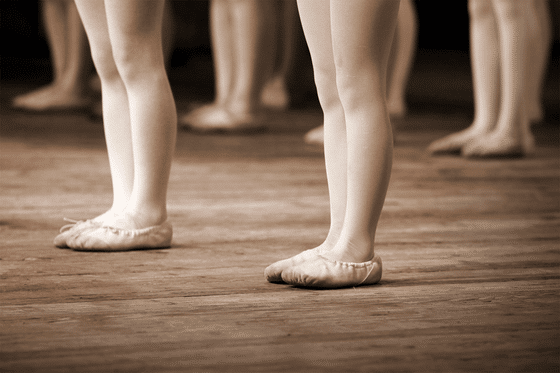 4. Manage classes and students
Your dance studio software will offer one major data-management asset—the ability to gather and track student and class data. This allows access to a huge backlog of information that you can easily reference at any time.
For DanceStudio-Pro software users, all of the following information can be tracked in your software system:
Student progression data as students move through different dance levels
Students' medical histories to provide quick access to crucial health information
Costume sizes for all students
Photos and other files that are specific to each student
Family relationships (to pinpoint who could benefit from multi-student discounts)
Class attendance and lesson plans
Storing all this data in one place lets you free up your filing cabinets and condense all student and class management information in one central database, saving you countless hours of endlessly searching for pieces of information in a scattered, ad-hoc system.

5. Manage teachers and staff
Your dance studio software not only assists in managing student information but also information for your teachers and staff. Your staff will appreciate having a predictable management structure in place, especially as many other aspects of life have become unpredictable during the pandemic.
Use your dance studio software to create and distribute staff schedules and assign instructors to classes, send text and email reminders about upcoming events, and provide lesson and choreography plans.
An organized boss makes for a good boss, and using a quality management software will help you stay on top of your administrative tasks, gaining the trust and respect of your staff.
Be sure to also reach out to teachers and staff frequently to express your gratitude for their hard work. A simple "thank you" can go a long way in making everyone feel valued and appreciated at your dance studio. You can foster an upbeat, supportive environment from the top down because the wider community of your students and parents will pick up on your positive attitude.

6. Systemize your finances through your dance studio management software
Keeping track of all of your financial data is undoubtedly one of the biggest hassles as a dance studio owner or manager. The last thing you want to do all day long is chase down tuition payments and other fees, activities that probably make you feel like a pesky tax collector.
Collecting tuition payments, tickets, costume payments, and other miscellaneous fees online is another management aspect that your dance studio software can handle for your organization, making the process much more convenient for you and for students and parents.
Automatic tuition payments take the task of collecting payments off of your hands and automates the billing process on a monthly, annual, or other frequency of your choosing.
Further, if you're hosting any virtual workshops or recitals this year, DanceStudio-Pro's online ticketing tool allows customers to purchase tickets for these events so that dance studio managers can analyze ticket sales data and revenue in real-time. You should also get in the habit of pulling regular financial reports to see how you've grown your student base and ticket sales.
This is the year you can finally be free of worrying about how to track your finances and follow up with unpaid tuitions. Let your dance studio software handle all the financial details so you can spend more time interacting with your dance community members.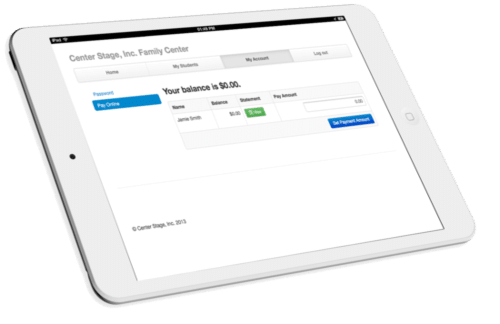 7. Organize your legal affairs
Another taxing, but unavoidable aspect of dance studio management is ensuring your legal affairs are in order. Stay up-to-date with all necessary certifications and licenses needed to operate your studio legally and make note of any changes in local regulations or code.
Further, there are online tools available to help manage your waivers and release forms to keep your studio protected in case anyone gets injured. Use a tool such as Smartwaiver, an online waiver provider, to create and send out release of liability waivers to students (or their parents, if applicable).
Although your in-person classes may be on hold for now, you still may want to have students sign waivers to participate in virtual classes to protect your studio. Either way, investing in digital waiver infrastructure now can pay off in the long run, setting you up with an efficient system for when in-studio classes resume.
In Summary
Just because your dance studio's daily operations might look a little different this year doesn't mean you have to sacrifice good management practices. Your dance studio software program can be the organizational tool that guides you through 2021 and sets you up for success even after the pandemic subsides.
Check out these additional resources to learn more about what dance studio management software can do for you:
Best Dance Studio Software for 2020

.

Want an in-depth rundown of the most important features to look for in dance studio software? Learn more with this guide.
Student Management Features. Your students are the heart and soul of your dance studio. Find out more about how you can harness the power of your student data with this brief overview of DanceStudio-Pro's student management features.
Dance Studio Apps. Interested in starting up your own studio app right now? This guide goes in-depth on the facets of DanceStudio-Pro's mobile app service.
Laura Cole, CEO of DanceStudio-Pro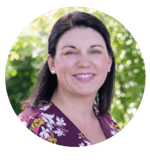 For more than 15 years, Laura Cole has focused on strategic planning and project management for SaaS o
rganizations. Laura became the CEO of DanceStudio-Pro in 2020. Laura is a wife, mom, yogi and volunteer.